FootBall Contest
2021 / 2022
JAKE'S GAME, JAKE'S RULES !
NO Entry Fee again this year IF you have donated to the ZS Housing Corporation building fund.

$15 donation fee if you have not.

Payable at the end of the contest or when you quit.

You pick one team to win the first week, NO spread, NO points!

You can NOT pick the same team two weeks in a row

If you win, your in for the next week's contest.

If you lose, you are OUT.....or you can buy back in for a mere five dollars ($5)

and come back to play some more.

You can BUY back as many times as you LIKE.

WINNER is the last player without a loss

or the player with the least buybacks at the end of the Regular Season.

or the player with the earliest last buyback at the end of the Regular Season.

not withstanding that players with the same number of losses are declared TIED
TIES continue into the playoffs with NO MORE BUYBACKS!

Tiebreaker for playoffs is picking closest to total score for Super Bowl

Under beats Over if by chance predictions are the same number from total

If still tied, first to teach Wally not to double click will be declared winner!

(Rule 18) OLD RULE now in print - if you forget to pick, you get your pick from two weeks previous!
A TIE is NOT a WIN - A TIE is NOT a LOSS! Refer to Rules 11 & 13

ESPN Eliminator RULE in effect: Tie Games. In the event a game should end in a tie after overtime, and is declared a tie by U.S. professional football officials, entrants that had selected teams in the game as their picks for that week in the Promotion will neither be recorded with a Winning Pick or a Losing Pick. All active streaks will continue to the next week. The entrant who has made the most Winning Picks among the remaining entries will be considered the winner.


WATCH THIS SPACE FOR MORE RULES






Sign up now with Coach DAVID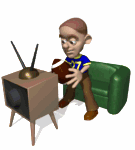 click on the TV to e-mail Coach DAVID
Recognize these Zia's ?
more coming soon