FootBall Contest
2021 / 2022
Week Seventeen Standings .



The Players
Week ONE
Week TWO
Week THREE
Week FOUR
Week FIVE
Week SIX
Week SEVEN
Week EIGHT
Week NINE
Week TEN
Week ELEVIN
Week TWELVE
Week THIRTEEN
Week FOURTEEN
Week FIFTEEN
Week SIXTEEN
Week SEVENTEEN
Week EIGHTEEN
Tops
Kansas City
Cleveland
Denver
Buffalo
Minnesota
LA Rams
Arizona
Cincinnati
Buffalo
Indianapolis
Cleveland
New England
Tampa Bay
LA Chargers
Dallas
Kansas City
New England
Dwayne Grenko
Kansas City
Tampa Bay
Arizona
New Orleans
Rule 18 pick - Arizona
Cincinnati
Green Bay
Dallas
Arizona
LA Rams
Tampa Bay
Baltimore
LA Rams
Green Bay
Rule 18 Pick - LA Rams
LA Chargers
Green Bay
Wayne Grenko
San Francisco
Tampa Bay
Denver
New Orleans
Carolina
Kansas City
LA Rams
Cincinnati
Buffalo
Indianapolis
Tampa Bay
San Francisco
LA Rams
LA Chargers
Dallas
Green Bay
Buffalo
Johnnie Gee
Jacksonville
Cleveland
Carolina
Buffalo
Tampa Bay
Buffalo
LA Rams
Cincinnati
LA Rams
Rule 18 Pick - Buffalo
Carolina
Tennessee
Rule 18 Pick - Kansas City
Rule 18 Pick - Tennessee
Rule 18 Pick - Kansas City
Tampa Bay
New England
David Porter
San Francisco
Cleveland
Kansas City
Tennessee
Green Bay
LA Rams
Arizona
LA Rams
Arizona
Buffalo
Tennessee
Dallas ?
LA Rams
Seattle
Arizona
LA Chargers
Dallas
Wally
Tampa Bay
LA Chargers
Philadelphia
Carolina
Tampa Bay
Denver
Green Bay
Minnesotai
Denver
Atlanta
Kansas City
Las Vegas
New Orleans
Washington
Philadelphia
Denver
Arizona




Sign up now with Coach DAVID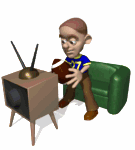 click on the TV to e-mail Coach DAVID
Feast or Famine
Just click on the itty bitty pics to see them get BIG!
| | | | | | |
| --- | --- | --- | --- | --- | --- |
| feast | feast2 | feast3 | feast4 | feast5 | feast6 |
| famine | famine2 | famine3 | famine4 | famine5 | famine6 |
Don't miss Coach David's Lair (Archived Pics & More)